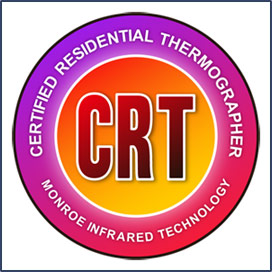 Infrared thermography is a powerful technology that helps home inspectors locate, identify, quantify, and communicate today what could be a much bigger issue for the customer tomorrow.
Bridgewater Home Watch's owner, manager and licensed home inspector, Alan J. Goncalves, received training to perform residential thermal imaging inspections. Alan is a certified residential infrared thermographer.
How We Use Infrared Cameras in Our Home Inspections
Discover hidden water from plumbing leaks and other sources in walls, ceilings, and floors
Document working and inoperable appliances
Find insulated walls and ceilings / detect missing and improperly installed insulation
Detect "HOT" electrical circuits
Find infestation from mice, ants, termites, bees and other vermin
Fire Hazard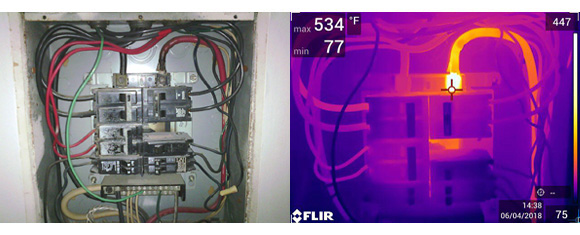 Important Facts About Infrared Cameras
Infrared cameras are not X-Ray machines
Infrared cameras only show surface temperature patterns
Alan is trained and certified to properly interpret the infrared findings
Detecting Wet Areas
* Please kindly note that specific conditions are needed to find wet building materials. However, when those condition are met, we may discover things that you could not see with the naked eye.
Wet Carpet in the corner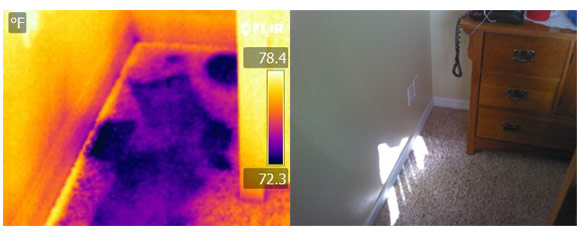 Water Behind Drywall!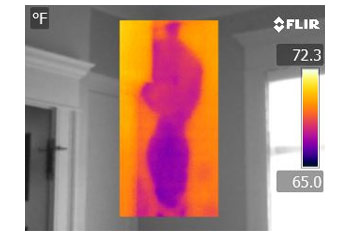 Condensate overflow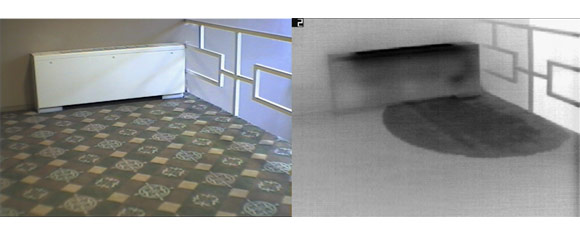 Water in Exterior Stucco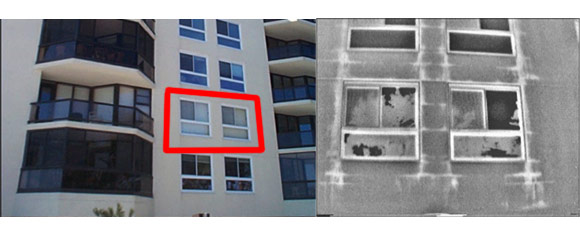 My Pet is "House Trained"..NOT!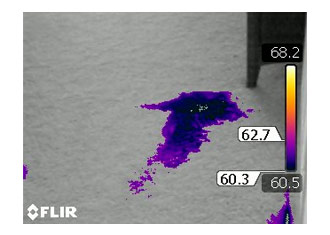 Water in wall from window leak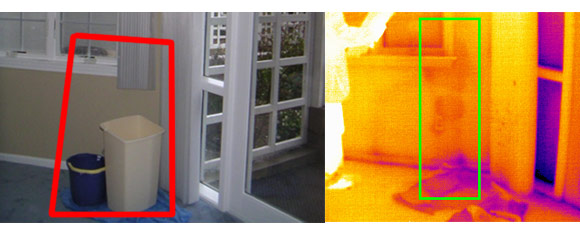 Document Appliance Conditions
Properly operating appliances will exhibit thermal differences that are easily detected with an infrared camera
Water Heater Working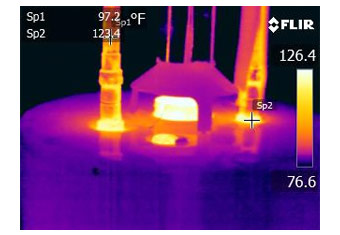 Hot water to kitchen sink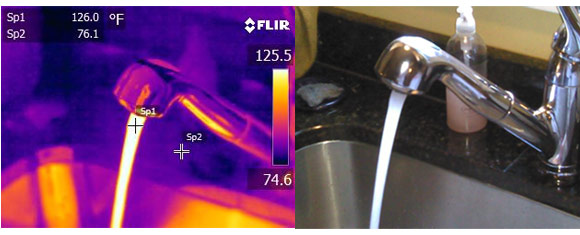 Range Top working properly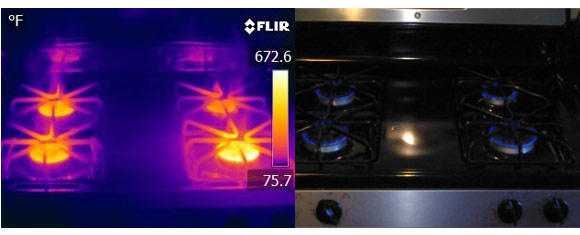 Refrigerator cold
Are the walls insulated
Energy Audits have become a full time job for some people and the use of thermal imaging systems is one of the leading tools used.
What can you see?
Missing Insulation
Missing insulation under and next to window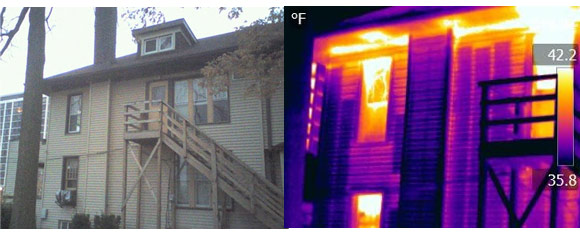 Energy Examples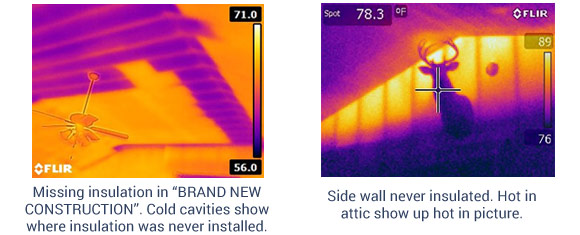 Energy Examples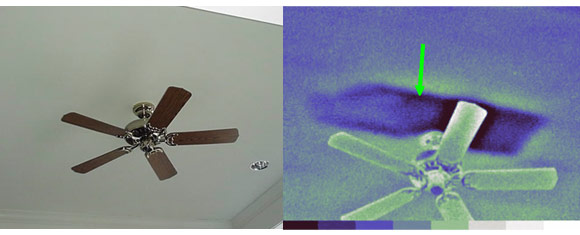 Energy Examples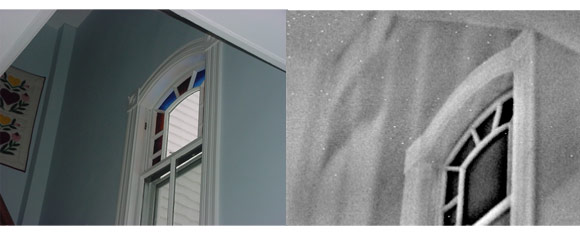 Energy Examples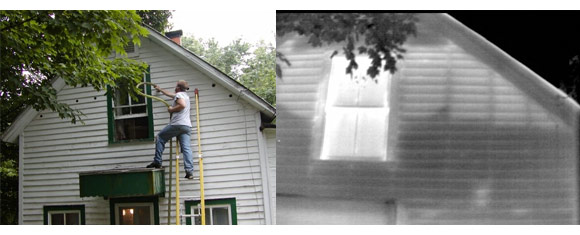 Air Infiltration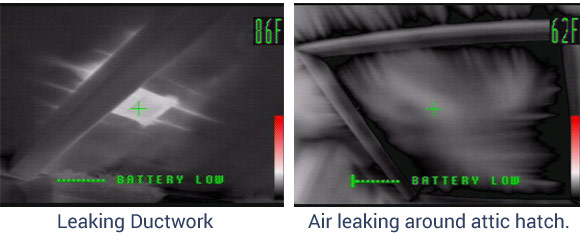 Door weatherstripping bad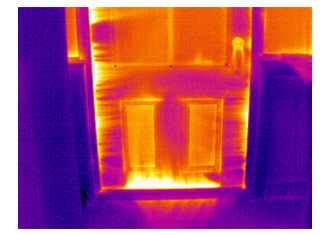 Hot areas showing heat loss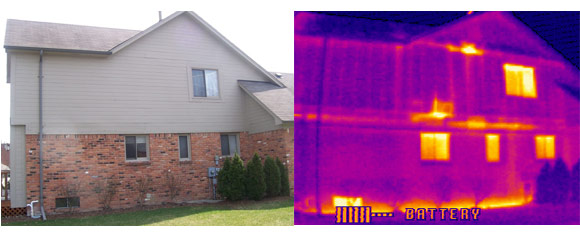 Electrical Panel Inspection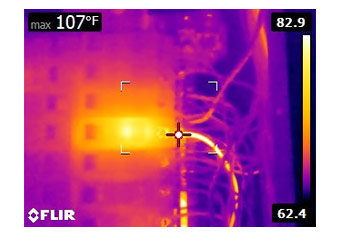 Insect and Vermin Locations
Again, under the proper conditions, infestations are easily detected using infrared cameras
Infestations Bee's nest above porch roof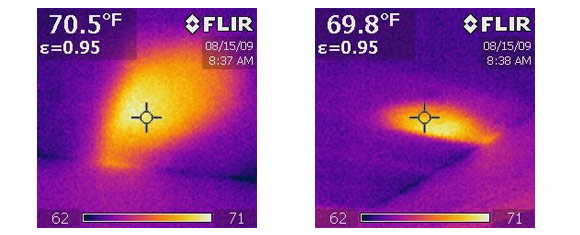 Infestations Bee's nest in wall of home