Home & Condominium Inspections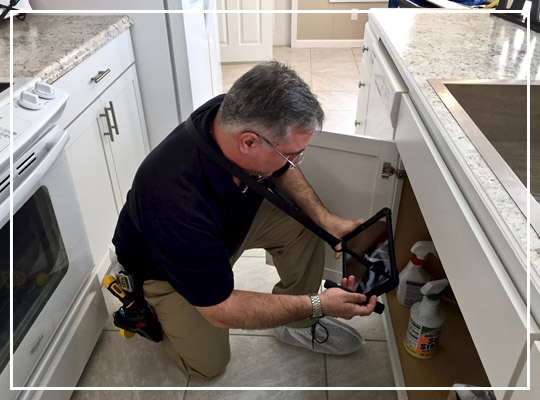 A home inspection is a full review of the current condition of the home and its systems. An inspection helps uncover any major defects or required repairs the home needs. An inspection allows a buyer to make the most informed decision possible about their potential purchase based on the condition of the home and the expenses of necessary repairs. It also gives the buyer the opportunity to request repairs from the seller prior to finalizing the purchase of the home.
Although most inspection customers are home buyers, a seller can also have a home inspection completed. The home inspection can provide the seller with detailed information about necessary repairs or any issues with the home that should be addressed prior to listing the home for sale. In many cases, making repairs for issues uncovered in a home inspection can add value to the home and help the seller get the asking price they desire.
Your Home Inspection with Bridgewater Home Watch
Your home inspection with Bridgewater Home Watch includes a detailed examination of the home's interior, exterior and major systems, including:
Attics
Basements
Deck/Porch
Electrical
Garage
HVAC System
Plumbing
Water Heater
Appliances
Roof
Skylights
It's preferred that the buyer is present for the inspection. The inspection is an opportunity for the inspector to show the buyer key features of the home and explain any issues uncovered. This is also a great time for the buyer to ask questions about their new home.
After every inspection, Bridgewater Home Watch provides a thorough report of all findings, including full color photographs, within 24 hours after the inspection is completed. Our detailed inspection report documents the condition of all systems, components and appliances in the home, with illustrations, photographs and maintenance advice. Bridgewater Home Watch wants to ensure you understand everything in your inspection report. After your report is issued, if you have any questions or concerns, we will walk with you through every page of your report until you feel comfortable with the findings and details provided.
We inspect homes, mid-rise condominiums, high-rise condominiums and townhomes. Scheduling your inspection with Bridgewater Home Watch is simple. Click BOOK NOW on the SCHEDULE INSPECTION bar above or call us at (843) 903-HOME (4663) today!
---